In part 13 of the story of the Lifestyle Circle, a potential new member is interviewed.
---xxxXxxx---
"What's up little brother?" asked Dick. His little brother Trevor had been through a rough patch since Jillie, his wife died in childbirth with their first, 9 months ago, but just when he thought Trev was getting over it, he seemed to be in a funk.
"Well it's sort of embarrassing" replied Trev.
"That's OK. Your secrets are safe with me" responded Dick.
"OK then. When I finally accepted that Jillie was gone, I thought it was time to dip my toe in the dating game again. Nothing serious mind you. I don't know when I well ever be ready for a long term relationship, but a guy has needs. You Know! I went out for a night at the pub, but the crowd there was so young and noisy. I never did go for that pub scene even before."
"Alright then. So have you thought of on-line dating?"
"Yes. I tried that. But the pretty ones all seemed to want to know how much 'sugar' I was prepared to put in. They really seemed like prostitutes negotiating a price. Then there were lots of plain looking girls that were only looking for a relationship. The only ones ready for some casual fun seemed like desperate and dateless fugglies".
"Yeh, I know what you mean. Fanny and I went through a rough patch a year or so ago and I thought about stepping out. But Fanny found a fantastic relationship and sex counselor, that turned our life around."
"Now what I'm going to tell you Bro, is in the strictest confidence. If you're interested, we can pursue the subject further, but if its not for you, just say so, and I won't go any further. OK?"
"Sure. OK"!
"Have you heard of 'open relationships?"
"You mean 'swinging'? Sure, I've heard of it! Oh! You mean you and Fanny? I never would have thought it".
"Might you be interested in exploring the idea?"
"Well yeh! I'd never thought of it before, but that might open up some possibilities".
"OK then. We don't like to call ourselves 'swingers' or 'wife swappers'. We have a small 'lifestyle' circle of friends and we have 'play nights', pool parties, day trips and holidays together where inhibitions are left at home. You might call us a group of 'friends with benefits'. We respect each others' primary relationships and we are faithful to our circle of friends. If we find someone that we think might like to join our circle, we discuss it as a group and some of us 'interview' the person to see if they would fit in."
"We are mostly couples, but we do have a recent divorcee in the group, not that I'm trying to set you up with her. Pat is at a stage rather like you, but coming from the other end. She's a couple of years younger than Fanny and I, about your age. Her ex was an uncaring no-hoper by the sound of it and she finally sent him packing. She isn't looking for a relationship, but she needs physical intimacy, and wow, is she 'needy'!".
"Now I know my Fanny would welcome you with open cunt, if you'll excuse the expression. She thought you were a hunk from the first time she met you at our wedding. Thank goodness mine is bigger than yours, otherwise she might have run off with my 'best man'!".
"Tess has tits to die for. She's an absolute MYLF. She has two school-age kids and an 18 year old, Tabitha. Now Tess has brought Tabitha up with a very open mind to sex, and she and her boyfriend 'Big John', joined us at our Medieval Fetish Banquet. Tess, Tom, her husband, and John shouted Tabitha a night at one of those porn and strip theatres for her 18th birthday, and boy did Tabitha put on a show! Six guys at once - can you believe it? Tabitha isn't really a full member - she would never fuck her father - mind you I've seen she and Tess really getting into each other."
"Tell me more" panted Trevor.
"Then there's Emily and Jack. They are the most recent couple to graduate from the sex counselor's course and join our little circle. She has an arse to die for and sucks like a hoover. Jack is into squash like you. You'll like them".
Just then, the front door opened and Fanny came home. "Hi Trev" she said, tousling his hair, giving him a peck on the cheek as she leaned over giving him a good eye-full of her ample cleavage.
"Trev's just been telling me about his problems trying to get back into dating, and I was just telling him about our little circle of friends. He is quite interested".
"Well then. Come with me you hunk" gushed Fanny, grabbing Trev by the shirt front and pulling him up till their faces were just an inch apart. "What do you think darling" said Fanny to Dick, "Shall we take Trev to the bedroom for an 'interview'? I could really do with some 'spit roast' for dinner tonight!"
Danish journalist interviews a man whilst having sex
in a Swingers Club, to make her report more realistic
Famagusta.news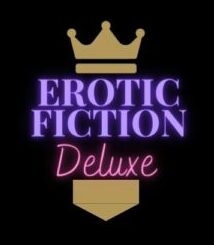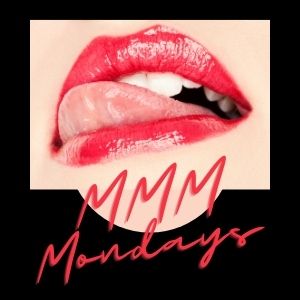 Click a badge to read other posts in the associated meme.
Remember to support writers with a 'like' or comment.