In part 12 of Emily and Jack's sexual renewal, their Lifestyle Circle attends a medieval banquet and some fetish fun.
---xxxXxxx---
Since their sexual relationship classes and party with Sandy, Tess had kept in touch socially. At their last catch-up, Sandy told Tess about another couple from her groups, Andy and Trudy, who had setup a Medieval Banquet and Fetish Party business, 'MBFP'.
The 'MBFP' brochure showed the costumes provided. The menu included fresh baked baguettes with whipped butter, sugared almonds, honey-mustard eggs, chilled strawberry soup, roast meats (choice of suckling pig, pheasant or chicken) with seasonal roast vegetables, sweet meats, glazed fruit tarte, chocolate souffle and fresh fruits, all served with liberal tankards of beer or mead. The wenches will serve m'lords, supine on cushions around the low banquet table (the wenches eat in the scullery).
Hosts Andy and Trudy would primarily attend to the cooking, but would be available to instruct in the use of all 'equipment' - they didn't provide any 'personal' services.
After the meal, the adjacent dungeons are opened where the wenches will further serve m'Lords erectitudes with much carousing, singing and dancing. A full range of instruments of pleasure and pain are available, including whips, ropes, belts, paddles, plugs, gags, pin-wheels and masks. A sex swing, St.Andrew's Cross, whipping stools, chains, shackles, cuffs, spreaders, a cage and a rack are all available to assist in restraining miscreants and ensure submission. (All equipment is disinfected before every party).
A large communal shower is available for cleansing and refreshing at the end of the night.
Tess was getting wet just reading about the experience. She immediately sent an e-mail round to all in their group suggesting they book their next party night at the MBFP dungeon.
It was school holidays and all their children were away at summer camps (except Tabitha - she thought this would a good opportunity to bring her into the group with her boyfriend 'Big' John). By the end of the day, everyone had agreed, including single Pat, so there would be 9 of them. The Friday night 2 weeks out (which happened to be the 13th) was available and was immediately booked.
The night of the 13th came soon enough and everyone arrived at The Dungeon on time. Tim approached the iron portcullis that barred the door and pulled on the chain to ring the bell. "Halt! Who goes there?" announced Andy. "Sir Timothy and company, squire" replied Tim. There is a rattling of chains as the portcullis is drawn upward. A heavy wooden door swings open revealing a wide staircase leading down into the dungeon. There are shields, swords and banners decorating the way. A sign over the entrance announces, "The stairway to Heaven or Hell - your destination is of your own making!".
"Come hither m'Lords, Ladies and wenches" calls Sir Andy. "M'Lords to the left and Ladies and wenches to the right to your changing rooms".
"Do we actually have any 'Ladies' here" giggles Fanny.
Trudy is in the ladies change chamber indicating the shelves and hangers of bloomers, petticoats, skirts, blouses, waistcoats, hose and shoes. "Underwear is new and are yours to keep" she announces. "These bloomers have no crotch!" calls Emily. "That's to give your Lords easy access" explains Trudy. As Tess pulls on her blouse, she realizes that the elasticized bodice easily pulls down under her bare breasts. "That's more in keeping with the night" she announces to all. Now in fact they had all come bra-less, so they all followed suit with much giggling. The waistcoats of various colours were sufficiently tight and high cut to provide an effective 'push-up' to their busts.
The ladies emerged from their change chamber just as m'Lords came out. A handsome lot they looked in lace frilled shirts and bright coloured coats. The ladies couldn't help but notice there codpieces of various stages of 'fullness'. Tabitha went straight to 'Big' John and fondled his very full codpiece. "No touching yet" he said, slapping her hand away with "That's one!"
Trudy led the wenches off to the scullery to get ready to bring out the prepared hot meal.
Andy led M'Lords to the banqueting table, which was in fact barely 12 inches high. The men reclined on the many cushions around the table, which was already spread with the cold food.
Wenches Teressa and Emily came out with jugs of beer, cider and mead and filled the tankards. Sir Timothy presided over the meal, lifting his tankard and proposing a toast to the hosts, his fellow Lords and the winsome wenches that they would enjoy for dessert!
After time for drinking and nibbles, the wenches brought out turines of pottage, the salver of roasted vegetables and the roast poultry. The merriment was getting under way and there was a degree of slapping, squeezing of boobs and pinching of wench's butts. Sir Timothy took charge of the carving and banquet plates were loaded and the gravy boat passed around.
This gave the wenches some time to have something to eat themselves out in the scullery.
"Wenches! Come hither" shouted Sir Timothy. "Some song and dance!".
Now the girls hadn't expected this. They huddled around and Tess came up with some suggestions. The four eldest wenches (Tabitha was too young to know any of the chosen songs) came out and they sang "St Thomas we honour thee" and "Saltarello" with much high-kicking dancing, showing off their bloomers to each Lord in turn. The Lords were in high spirits, clapping and singing along. Dick grabbed his wench Fanny, pulled her down onto his lap for groping and kissing. There was much back-slapping and encouragement.
The Wenches retired and in 10 minutes served desserts. They than had some time in the scullery for their own dessert.
As the meal wound down, Sir Andy came out banging a gong, announcing, "Let the games begin!". Andy put on some music, and the wenches came out and m'Lords got up, and with much laughter, groping, kissing, butt slapping and changing partners, a reel was danced.
When the music and dancing stopped, Andy turned on the lights in the various alcoves around the banquet hall to reveal the full range of instruments and devices available for their pain or pleasure.
'Big' John was the first to move, grabbing wench Tabitha by the wrist. "You didn't sing for us, wench. That's two!" and took her to the St.Andrew's Cross, where he stripped her clothes off and bound her arms and legs to the arms of the cross. With her legs splayed and butt exposed, he grabbed a whip and proceeded to give her a good welt across each cheek. "That'll teach you to be disrespectfull!". "Yes sir. Thank you sir" Tabitha replied.
"OK! Time for a game of chance" announced Sir Andy, pulling 4 chairs into a circle. "OK m'Lords. Strip off and let's see those erections". "Wooh, hooh" shouted the wenches. "OK wenches, you strip too. Now I'm going to play some music and you are to dance around the circle. When the music stops, you are to try and sit on the erection closest to you. Lady Trudy has some lube to get you all nice and slippery. Lady Trudy will come around and inspect each couple to ensure you are properly impaled. With 5 wenches, one of you will miss out. The Lord on the end will retire with the losing wench to have what ever way he likes with her. The remaining Lords and wenches then play again and repeat until the remaining winning Lord has his way with the two remaining wenches. Have fun every one!". Sir Andy picked up a lute and proceeded to play.
Now as it happened, it was 'Big' John winning, with Tabitha and Pat his wenches of pleasure. Tabitha said to Pat, "I'm sorry you don't have a man of your own. I get to fuck John's fabulous giant cock morning and night, and I saw you eyeing him off. Besides, I've been naughty, so why don't you enjoy this", grabbing and waving John's 8 inches for Pat to inspect. "Oooh, yes!" exclaimed Pat. They retired to one of the fucking benches, where Tabitha lay down, inviting Pat to lie across her, 69 style. "This way we can lick and suck each other whilst John fucks you. I get to lick his cock as he fucks you too. Come on John, what are you waiting for? I know you've been dying to get a piece of this pussy!".
In the other three alcoves, all sorts of mischief was being made. Bossy Tess loved to dominate and had Jack lying face-down across a bench, with arms and legs hand-cuffed to the bench legs. His cock dangled down through a hole in the bench. She had a little harness strapped to his cock and balls with a weight on the end hanging down. Up top she was alternating between paddling his butt, tickling the soles of his feet with a feather, running a pin-wheel up and down his back. She then laid on top of him, rubbing her ample oiled boobs all over his back, then nibbling his ear-lobes, then arms reached around under the narrow bench to tug his erection. His body was in sensory over-load.
Next along, Dick and Emily were not much into pain of bondage. They had found a fucking swing. Emily was in the lower harness with arms and legs in their stirrups spread wide. Dick climbed into the upper harness, face down, with his cock implanted into Em's hot wet cunt. He manipulated the swing with the support ropes, so that as they swung backwards and forwards, his body slid up and down over Em as the cock and pussy slid in and out. The swinging motion really heightened the sensuality of their coupling, when an enormous orgasm spread through her and her body bucked up and down under Dick. This sent the swing into wild gyrations and it triggered more and more orgasms, till Dick came himself. Exhausted, they lay together, still coupled, whilst the swing slowed down to a gentle rocking motion.
Fanny was more adventurous and wanted Jack to try some clamps on her. He had her spread-eagled and tied with ropes to loops on the wall. He had then wrapped the rope around her chest, binding her breasts so that they didn't sag or bounce. He tied a gag around her head with a ball stuck in her mouth. He then found some small clamps on chains which he clipped onto her nipples. The clips on the other end of the chain, he gently clipped to each of her outer labia - unlike Emily, she had rather large, 'outer' labia, a bit like Tess. Jack proceeded to lick around Fanny's oriole then down her body till he found her engorged clit. With all the attention, Fanny had felt her pussy juices leaking out and her clit was getting quite aroused. Jack gently spread her clipped outer labia and licked her inner petals, then up her slit to lick and suck her clit. Her body was squirming in response, but each move tugged on her nipples and labia a bit more. Jack knelt down so his tongue could slide over her urethra and slide into her vag which was starting to gape. Her body was bucking some more, when he slid two fingers in and his finger tips found the spongy area of her G-spot. This really tipped Fanny over the edge, and with a violent buck, her vagina squeezed his fingers out and she let out a massive squirt. There was pain in her nipples and labia, but she didn't care, the pleasure of her orgasm overwhelmed her. She wanted to scream, but the gag prevented her. Jack's fingers invaded her again and she squirted again, bigger than previously. Jack was prepared this time and had his mouth clamped over her vulva to swallow her load of squirt. They repeated squirting two or three more times, before Fanny sagged forward in her rope harness, totally exhausted. Jack sat back in the chair opposite Fanny, and proceeded to get his own orgasmic release, squirting a stream of hot cum across Fanny's fanny. Then he too slumped for a few minutes petit morte.
In the next 5-10 minutes, all 9 weary Lords and wenches untied themselves and made their way to the communal shower room. There were happy faces, hugs and back slapping as they helped each other soap and wash off. But there was no sexual energy left.
Dressed, with bags of used bloomers in hand, they bid their hosts good-night with grateful thanks and hugs.
Each couple returned to their own homes and beds, where for some, play-sex was replaced by love-making. For others sore nipples and aching muscles were laved with salve. Other simply collapsed into a deep sleep. Even single Pat was quite happy going home alone, where she has sweet dreams of 'Big' John. "OMG" she thought, "If John is only 19, does that make me a Cougar?". She smiled to herself and fell sleep.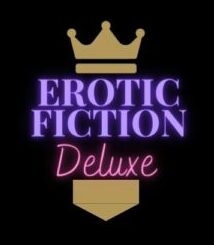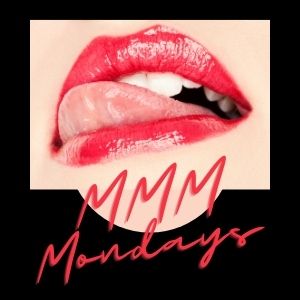 Click a badge to read other posts in the associated meme.
Remember to support writers with a 'like' or comment.