In part 6 of the Lifestyle Circle's summer holiday, after Saturday night's Couples Night, the question hangs in the air, "What will Sunday bring?".
----xxxXxxx----
Emily slowly crosses the thresh-hold from deep sleep to that half awake world of REM sleep. Jack's body is tight in behind her, sharing their warmth. In her half dream state, fragments of memories of the past two days come back. The warm spooning fucking of Friday night. Of waking Saturday morning with the guys going out, then the girls comforting Fanny then joining together in a fabulous orgy of pleasuring each other. Then the guys returning with oysters, of their oysters and champagne breakfast, then more joyous fucking with them, of oystergasms. Saturday afternoon on the beach was lovely and warm and relaxing. Then there was that wonderful bathing in the pool of spring water, of soaping each other up, of dancing with joy, then cleansed and refreshed by the rain. Saturday finished with the gentle loving of their couples night.
But as she became more wakeful, there was no morning glory of wet desire. Her private parts weren't sore as such, but for the moment, she was fucked out. The words of that film title drifted across her consciousness, "Never on Sunday". She drifted off into deeper sleep again, totally relaxed in the warmth of Jack's body.
Emily's feeling must have been common through the group, since the sun was well up before there was some general stirring. No-one was jumping up, there was no sound of sexual activity.
Eventually Emily climbed off the bed, and due to the coolness of the morning after the heat of the day before, she reached into her bag and slipped on a long thin tee shirt that doubled as a skirt, not bothering with underwear, and slipped off to the bathroom.
When she came back, others were up sitting on the edge of bed, stretching and yawning. Seeing Emily dressed, the others, feeling the freshness of the day, decided to follow suit.
Perhaps it was nudity that was Never on Sunday!
The guys, perhaps due to aching arms and legs from their board riding, were last to arise. The girls sliced fruit for breakfast, with orange juice, and coffee was put on to percolate. Perhaps, champagne was 'Never on Sunday' either - well at least in the morning.
The girls took their breakfast out to sit on the east-side veranda, taking in some warming sun-shine. They smiled as they saw the guys slip out, one by one, dressed just in shorts, to go out back and 'water the lemon tree'. They eventually joined the girls with mugs of coffee. Emily suspected that there were some hang-overs as well.
The guys were talking of going surfing again, but none of the girls were interested in the beach today. The light northerly breeze was rolling some waves down the length of the cove - should be perfect for surfing. Tess piped in, "Would you mind building a good fire in the pit before you go. I want to do some baking this afternoon and I'll make a stew for dinner. So I'll need a good supply of solid wood to get a good bed of embers". The guys raced out back to the wood heap - the sooner this chore was done, the sooner they could hit the beach.
As the guys collected their surfboards, Trevor excused himself with "I'm not surfing today. Pat and I are going for a bit of a hike to explore the sand dunes".
"Likely story" thought Dick to himself. The guys took towels and bottles of water, skipping lunch, and headed off. The others snacked on some sandwiches before their afternoon plans. Pat and Trevor with a blanket and water bottle, headed off into the sand dunes. Emily wasn't in to cooking, so took a book out onto the veranda.
Tess and Fanny scrounged through the cupboards and found a couple of cast iron 'camp ovens' - heavy pots that can sit in the middle of the fire pit. One would be perfect for the stew. The other pot gave Tess the idea of making a loaf of damper bread. Fanny found some individual pie flans which would be good for dessert pies.
They found a bag of flour, salt and oil. They divided up the ingredients and Tess mixed up some dough and proceeded to knead the dough for the bread. Fanny made up a different dough for pie crusts, which was then divided, half to top the stew and half for her dessert pie flans.
With the bread dough set aside to rise, they worked the pastry dough and put it aside. It was now time to turn to the stew. Tess lightly braised the steaks and sausages recovered from the rain-soaking from the day before. Once browned, she cubed the meat.
Fanny started preparing the vegetables, peeling and cubing potatoes and onions. Carrots were scraped and diced and placed in the seasoned broth in the pot. She reached into the bag for the last carrot, and on pulling it out, gasped, "Wow! Look at this. Who do you think this reminds you of, Tim or Dick?". Fanny took her paring knife and proceeded to very carefully carve the end of the carrot into a penile glans shape. "Definitely your Dick" replied Tess. "No, I think it looks more like Tim". Fanny lifted the carrot cock to her lips and with some slow licking, pronounced "Yep, definitely Tim".
"Well I think this requires some in-depth investigation" came back Tess, taking the carrot from Fanny. She lifted her top and rubbed its glans across her slit. She drizzled some saliva over it and gently worked it into her cunt. "Well the tip is definitely your Dick, but the shaft is definitely thicker like my Tim. And I've fucked his more than you so I would know!".
"Are you saying my Dick's cock is thin?" came back Fanny. "Here, Let me try it too!" she continued, taking the now slick vegan dildo from Tess and applying it to her own cunt. "Fuck, I think your right!" she exclaimed.
"You really are a wicked woman" said Tess, taking the carrot back, thinking twice about washing it. "This will be OK once it's cooked" she continued as she placed it across the pastry topping the stew. "I think our natural 'seasoning' should add something to the flavour!".
"There's still something missing" came back Fanny. She rummaged round in the vegetable box and pulled out two small onions, which she peeled and placed appropriately at the root of the carrot. "What do you think? Jack's jigglers?".
"This should be a fun dinner," said Tess, planting a sloppy kiss on Fanny, who placed her hand around Tess's neck and pulled her in for some deep tongue work.
Fanny pulled away, saying with a smile, "But we have some desserts to make first". She proceeded to roll out the pastry and lined the eight small pie flans. From the fruit basket, she retrieved four large peaches. Slicing them in halves and removing their stones, she said to Tess, "I have something very special in mind".
Using her paring knife, she carefully carved the peach halves with an even more realistic slit. Finding some glazed cherries in the cupboard, she placed a plump red cherry in the hood at the top of each slit. She topped them with a sprinkle of sugar and cinnamon spice mix.
It was afternoon time, so they made coffees and took them out on the veranda to join Emily. Emily hadn't heard the goings on in the kitchen, being absorbed in her book, 'Lady Chatterly's Lover'. "Did you know this isn't entirely a dirty sexy book. It's really about the Victorian taboo of class boundaries. I feel sorry for Lady Chatterly, who is looked down on because she fell in love with the working class gardener".
Meanwhile, out in the sand-dunes. Pat and Trevor had found a secluded little love nest. The grassy dunes sheltered them from the cool sea breeze, providing privacy and a soft bed for their blanket. Their shirt and shorts of the morning had been discarded and they spent the afternoon in wonderful, gentle, passionate love-making.
With coffee finished, Tess and Fanny stoked up the fire-pit and set the two pots, damper and stew, atop to slow cook for several hours.
The breeze had swung round a little and warmed up, so Tess and Fanny stripped off, set out towels on the banana lounges and with glasses of champagne in hand, settled down for the rest of the afternoon. They were in part shade, but with the warm breeze, they felt sun-screen and c-strings were unnecessary. With legs spread, the warmth on their privates was wonderful; not cunt wateringly arousing, but relaxing like early stage fore-play.
It was almost 5pm when Pat and Trevor wandered back, and soon after, the surfers walked up the hill. "That fresh water pool from yesterday was perfect to rinse off in after the salty surf. Great idea Pat" said Dick.
With beer, cheese and biscuits, they stripped and joined the girls on the veranda for some pre-dinner nibbles.
About 6:30, Tess jumped up saying, "I think the damper and stew will be well and truly ready now. Come and help me carry these pots inside Tim". The damper loaf was turned out to cool. Jack soon proceeded to cut it into steaming hot slices and slabs of butter were set on plates beside it.
With everyone sitting round the table, Tess reached over and lifted the lid off the stew pot. The phallic carrot and testicular onions stood proud on the top of the crust. "Oh my God. What is that?", "What have you two been up to?", "Is that supposed to be Tim or Dick's dick" were some of the comments from around the circle of friends.
"That's our little secret" said Tess as she proceeded to carefully slice the crust open, careful not to cut the phallus, and served out stew to everybody's plates. "I think we girls might eat that after it has cooled down. What do you say girls?".
With stew finished and a couple of beers down, Fanny announced "Anyone for dessert". Bringing her tray of pie flans from the oven, she laid them on the table and declared, "My pièce de résistance! 'Peach Vulva' with a red hot cherry and topped with Brazilian crumble".
"Wow! Is that modeled on your own?" said Dick. "No! Fanny has bigger flaps and Emily's is an 'innie' so it must be Tess" chimed in Jack. "Whatever! It looks yummy to me" came back Tim.
"Just one thing missing" declared Fanny. "A good peach vulva wouldn't be complete without a 'cream pie'" she said, producing an aerosol can of cream and proceeded to give everyone's serve a serve! There was laughter, chortling and back slapping around the table.
Dick picked his pie up in his hand, saying "There's nothing better than licking a big cream-pie out of a luscious peach vulva", as he plunged his face into his pie, licking and eating. The others were more civilized, using their dessert spoons and forks.
Dick proceeded to give Fanny a big creamy kiss. Laughter spread around the table. Someone picked up the can of cream and squirted some girl's tits and licked them. Someone else poured some champagne over another for some slurping.
In no time, all eight bodies were rolling round the beds, laughing and giggling, slapping and tickling, licking and sucking. There were smears of cream and champagne everywhere.
Dick had a sudden idea. He returned to the dining table and grabbed the still warm carrot phallus and proceeded to bring Fanny to a laughing, screaming orgasm with the vegan dildo.
"Never on Sunday" did someone say? Not in this circle of friends.
(to be continued, Home Again, Home Again!).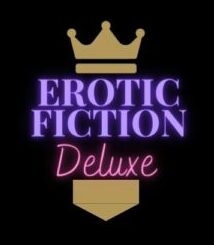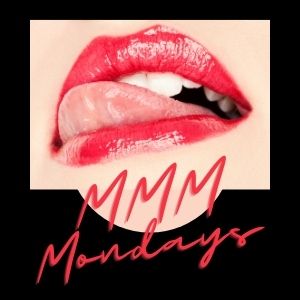 Click a badge to read other posts in the associated meme.
Remember to support writers with a 'like' or comment.