(This post reproduced per the conditions of acceptance of a post link for publication)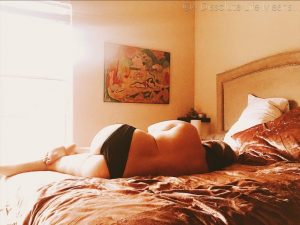 Welcome to Elust 116
-
The only place where the smartest and hottest sex bloggers are featured under one roof every month. Whether you're looking for sex journalism, erotic writing, relationship advice or kinky discussions it'll be here at Elust. Want to be included in Elust #117? Start with the
rules
, come back April 1st to submit something and subscribe to the
RSS
feed for updates!
~ This Month's Top Three Posts ~
The Space Between Us
Language Matters
Extraordinary Hands
~ Featured Post (Molly's Picks) ~
Chips
I believe I can fly.
~Readers Choice from Sexbytes ~
photographie érotique ~ a perspective
*You really should consider adding your popular posts here too*
All blogs that have a submission in this edition must re-post this digest from tip-to-toe on their blogs within 7 days.
Re-posting the photo is optional and the use of the "
read more…"
tag is allowable after this point. Thank you, and enjoy!
Body Talk and Sexual Health
Love Hurts
Lustless
Parity
Relearning How to Masturbate.
My Cunt is Art
Hormones, Anxiety and Menopause
Erotic Non-Fiction
Watching Their Mouth
Thoughts & Advice on Kink & Fetish
The night I went to a BDSM club
A higher age of consent for bdsm?
Fear
Erotic Fiction
hands up
Do you Dare? After Party Party
The Waiting Game
Vicki's Dream
The Fear Factor
Bloomed Bright
My legs are longer than my patience.
Erotic Non-Fiction
A couple of couples
Blogging
Amazing Love
Thoughts & Advice on Sex & Relationships
Do you really want to hurt me?
Writing About Writing
The Problem with Perfectionism