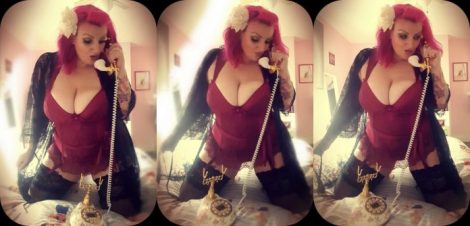 Photo courtesy of Candysnatch Reviews
The only place where the smartest and hottest sex bloggers are featured under one roof every month. Whether you're looking for sex journalism, erotic writing, relationship advice or kinky discussions it'll be here at Elust. Want to be included in Elust #102 Start with the
rules
, come back January 1st to submit something and subscribe to the
RSS
feed for updates!
~ This Month's Top Three Posts ~
Email from my ex-boy
Geography
Two's Company, Three's A Crowd
~ Featured Post (Molly's Picks) ~
Why should we call ourselves sinners?
Repeated Patterns
~Readers Choice from Sexbytes ~
Fuck Yourself
*You really should consider adding your popular posts here too*
All blogs that have a submission in this edition must re-post this digest from tip-to-toe on their blogs within 7 days.
Re-posting the photo is optional and the use of the "
read more…"
tag is allowable after this point. Thank you, and enjoy!
Erotic Fiction
The Red Chair ~ A Cuckold's Story – Part 1
Caught Part 3: the punishment
Get up! Stand up!
Chastity Fiction: Aaron & Melissa
Body Talk and Sexual Health
The 39 Days
Do Not Delete
Thoughts and Advice on Kink & Fetish
Afflicted
Tooth and nail
Event Horizons
Bee's wax
Thoughts & Advice on Sex & Relationships
Sex Q&A: An Adventure into Ass Play
She was poisoned by your utter indifference.
Orally Ambiguous
Poetry
-02.12.17_09:45-
Erotic Non-Fiction
Walk in, beat him, leave
What Is My Dream Trying to Tell Me?
Thought of Her
The Biter