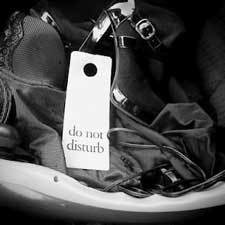 Photo courtesy of @iSlut_ of A Slut's Memoir
Welcome to e[lust]
- The only place where the smartest and hottest sex bloggers are featured under one roof every month. Whether you're looking for sex journalism, erotic writing, relationship advice or kinky discussions it'll be here at e[lust]. Want to be included in e[lust] #41? Start with the newly updated
rules
, come back October 1st to submit something and subscribe to the
RSS feed
for updates!
I'd like to also direct your attention to a new Editor's Letter that's up.
~ This Week's Top Three Posts ~
The Bitch is Back
-
The temperature at the table drops several degrees. "Like that?," I say. "Is that what you want?"
On Women Who Like Sex
-
I like sex as much as any man I know. I am not a weirdo, I am not a slut, and I am not in any excessive danger.
Secret Secretary
-
There she was in the reception room on my couch, lying on her back, legs spread, skirt hiked up over her torso, her hands frantically feeling between her legs.
~ e[lust] Editress ~
~ Featured Post (Lilly's Pick) ~
All blogs that have a submission in this edition must re-post this digest from tip-to-toe on their blogs within 7 days. Re-posting the photo is optional and the use of the "read more…" tag is allowable after this point. Thank you, and enjoy!
Thoughts & Advice on Sex & Relationships
Sex News, Interviews, Politics & Humor
Kink & Fetish
Erotic Writing