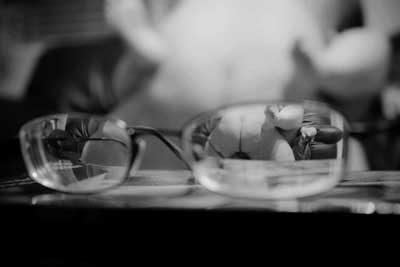 Photo Courtesy of
Vincent and Mia
Welcome to e[lust]
- The only place where the smartest and hottest sex bloggers are featured under one roof every month. Whether you're looking for sex journalism, erotic writing, relationship advice or kinky discussions it'll be here at e[lust]. Want to be included in e[lust] #36? Start with the newly updated
rules
, come back May 1st to submit something and subscribe to the
RSS feed
for updates!
~ Top 3 ~
Strangers in a bar
–
She sensed him move along the bar, he took the seat next to her his knee brushing her thin stockings as he took in her dress and the way it waved over her curvaceous figure.
Special Request
–
Walking to his desk, he pulled off his belt and put it on the left side, then pulled out a paddle and put it in the middle and then a cane on the right hand side.
~ Featured Post (Picked by Lilly) ~
What Keeps Us Going
–
We co-existed, and we were generally happy with each other, but we were dysfunctional. You know how people talk about becoming roommates rather than lovers? Guilty.
~ e[lust] Editress ~
Thoughts & Advice on Sex & Relationships
Erotic Writing
Kink & Fetish
Sex News, Interviews, Politics & Humor